We landed in Split on early morning. We moved to our hotel and get some rest till afternoon. We went to a restaurant and had our lunch and gone for a walk around the city and reached the seashore. It was a pleasant evening and romantic too. Me and wife were sitting in the seashore and looked at the things happening there. We have seen many couples playing in seashore. As i mentioned already, we were newly married and we did not spoke or spend time with each other before our marriage. This was our first outing after marriage that too in very few days. We do not know what to talk with each other and we were simply sitting.
An old couple came and sat beside us and they started talking with us and enquired about from where we were coming and about our relationship. Then i told them about our relationship and they understood that we are not feeling free with each other. Hence they started telling many things about their relationship and their story was very interesting. They advised to maintain such relationship in our life and also they told us to avoid the shy feeling and enjoy the vacation. In fact we were also trying to get along with each other but something was between us. The old couple has broken all those things and from that moment, we started to talk like couples. Then we moved to our hotel at night.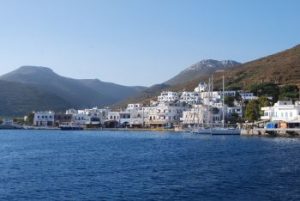 Biograd
We were in Biograd on our first day. It was a usual place that i use to visit with my friends. So i know every place in and around Biograd. I simply hired a car and i took my wife to all the places that i like. She was very excited to see all those places. She purchased many things from the shops around there. We had our lunch in a popular restaurant and moved back to our room. We got some rest and then by mid-afternoon we moved to the seashore and hired a yacht. Whenever i come to Biograd i'll definitely plan for yacht charter and go for a ride.
Similarly i took my wife into the sea in a yacht and we travelled a long distance into the sea. Actually there is a place where the tourist uses to dive into the sea and explore the things under water. We were in that place so i and my wife jumped into the sea and looked at the plants and variety of fishes under the sea. It was a different experience. Actually my wife will be the perfect example for the term "Bold and Beautiful". She never scared of doing such adventures. Therefore she immediately said ok when i told her about diving. It was a great day for us.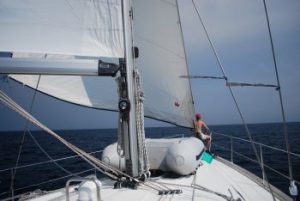 Kornati Islands
On our second day, we planned to visit Kornati islands. It was a beautiful Croatia (Croatian) island where we have seen some exceptional natural landscapes around the sea. Moreover we have visited the national park in the location and it was a great experience. We hired a yacht to reach and travel around this Kornati islands. We took lot of images and my wife was very happy to see such beautiful places around the islands.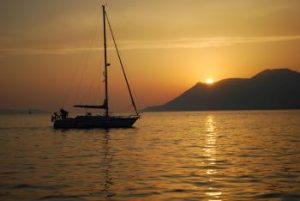 Trogir
On the 1st day we arrived at Trogir the beautiful city of Croatia; as soon as we arrived there we went to a famous restaurant of Trogir. As soon as we settled there we took a small nap since it is early morning. Later we went to the restaurant down, enjoyed delicious breakfast with aromatic coffee. This was our breakfast at an international location so we took snaps there and enjoyed the recipes. After the breakfast straightaway we got ready for enjoying different destinations and finally we decided to go for yachting. After reaching the sea we could not believe our eyes because we had never seen such a beautiful sea in our life. It was awesome; it was great to see 7 blue waters and 1 beautiful sky. We immediately planned for yacht charter and enjoyed to the core. The main attraction and the best of Trogir are sailing boats and we had great time on it. Wow as we approached farther in to the seas we realized that we took right decision in choosing the finest destination.
Source of pricelists: yacht charter Croatia pricelist